An Introduction 
GETASSOLAR founded in 2009, we've been around since the early days of the solar industry in Turkey and have been a part of the industry evolution that have seen the tremendous growth of solar energy adoption in the region. We have broader experience than any other solar company in the country not only in terms of type of projects, but in different countries around the region as well.
OUR ENERGY & ENVIRONMENT VISION
We make transition from carbon based energy source to clean solar energy in order to achieve energy independence.
Why GETASSOLAR
GETASSOLAR is an integrated solar service company and experienced solar developer. A regional leader in downstream Solar PV business, we design, manufacture, construct and operate a comprehensive range os small power, commercial power and power plant solutions.
What We Do
We work with investors to develop, build and operate solar farms. We work with governments, utilities, house- owners and industrialist to generate electricity for housing and commercial segment. We are also investing.
Our Strength
The business is founded on a long years of strong foundation in electrical and mechanical engineering with its core of skilled and experienced workforce. Throughout the years, various expertise have been built up in our company including strong finance and project development team.
All our customers benefit from our experience in terms of engineering quality, superior yields and sheer breadth of deployment.
Built To Scale Regionally
With various offices strategically located around the region, we're in tune with the pulse of the solar industry, enabling us to position ourselves
strongly to undertake any opportunities in the region. Our regional project development and engineering team located in United States and Turkey ensure fast deployment of resources throughout world.
Select Your Busniess Type
Development & Design
Making solar bankable.  All from a single point
From the onset, we are able to support your early development activities. We work with investors, project developers and owners to help manage risk throughout the entire project life cycle. With broad financial structuring capability, our team is able to support you with the financing of your investment in solar technology.
Your right partner to success.
We can also support you in achieving and maintaining profitability for large-scale PV systems power plants – from choosing the right site to full-scale operations
Pre-feasibility Studies
The main objective of a feasibility study is to Determine produce result-that is, whether or Not it will work, and worth doing economically
Environmental Due Dilligance
Identify the types of environmental Liabilities that could be implicated
Understand the limitations of a Phase I Environmental Site Assessment
Consider using additional due diligence  Methods
Design & Engineering
This party is study, research and develops ideas to customize our systems for customer  Increase efficiency or improve performance,  also be cost -effective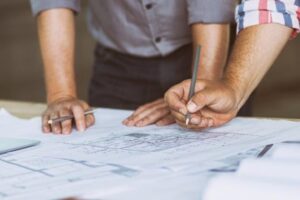 Site Assessment
Historical records review dating back to the property's first developed use
Carry out checks with regulatory Bodies on past spills or fire incidences.
Site survey to understand current Operations and operations carried out On Adjacent facilities and the Surrounding Areas
Regulatory Compliance
Committed to ensuring high-quality of solar Installations and improving the standards of The photovoltaic (PV) industry and prudent utility practice. Our guidelines are designed to be implemented conjunction with the relevant Global Standards.  
Financing
Renewable energy projects have a variety of innovative financing options, but each carries a unique set of interconnected legal, tax, property, insurance, and financial issues. GETASSOLAR helps navigate these complex waters with services tailored to investors or project developers.
Keeping Your Project Bankable
Our team is experienced in developing both the legal and financial aspects of a solar project installation and operation. Our work involves deal structuring, raising of equity, long term debt, non-recourse project finance, construction bridging loan as well as mezzanine loan.
We have deep familiarity with all the stakeholders in the solar value chain, the business models, the regulatory issues, and the various government incentives. We negotiate these intricacies, while maintaining a sharp focus on overall strategy.
Engineering Procurement & Construction (EPC)
Made for Efficiency, Designed for Reliability
Constructed individual projects larger than 1500 MW and became the local company to install more than 3500 MW of solar and thermal power in various countries.
Proven Track Record
GETASSOLAR is made up of large experienced team of experienced in house technical staff covering all areas of construction. This allows the company to guarantee project implementation while maintaining high quality of installations. Developing innovative technologies characterized by high energy yields, reliable operation in challenging climates and low raw material consumption, we offer photovoltaic solutions from a single source.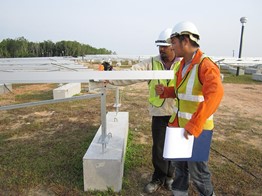 Operation & Maintenance (OM)
Operation Guaranteed, Value Assured
With more than 8 years' experience of constructing and operating Solar Power Plant, O&M is an integral part of our experience
Maximize the life time value
While generation of solar power from sunlight is almost wear-free and very little maintenance is required, continuous monitoring of each power unit is still required to prevent avoidable yield losses. Professional management of O & M is essential to ensure long service life of plant. Our service agreements are designed to provide optimum care for your plant with well-defined maintenance activities.
GETASSOLAR Solution
GETASSOLAR provides TTL Energy with a completely integrated project services. From Project Development, Permitting, Financial Structuring to Engineering, Procurement, Construction (EPC) and Operation and Maintenance (O&M) service.
1,000 kW
System Size
The Result
TTL Energy will benefit from annual savings of approximately $31,000 per year, reducing their grid electricity consumption by 28% annually, which will offset greenhouse gas emissions by 2000 tCO2e per year.
1,400 MWh
per year
Energy Generation
1.5 mil $
per year
Clean Energy Injected To Grid
2,000
tCO2e per year
Environmental Impact